Qué es AYUDH?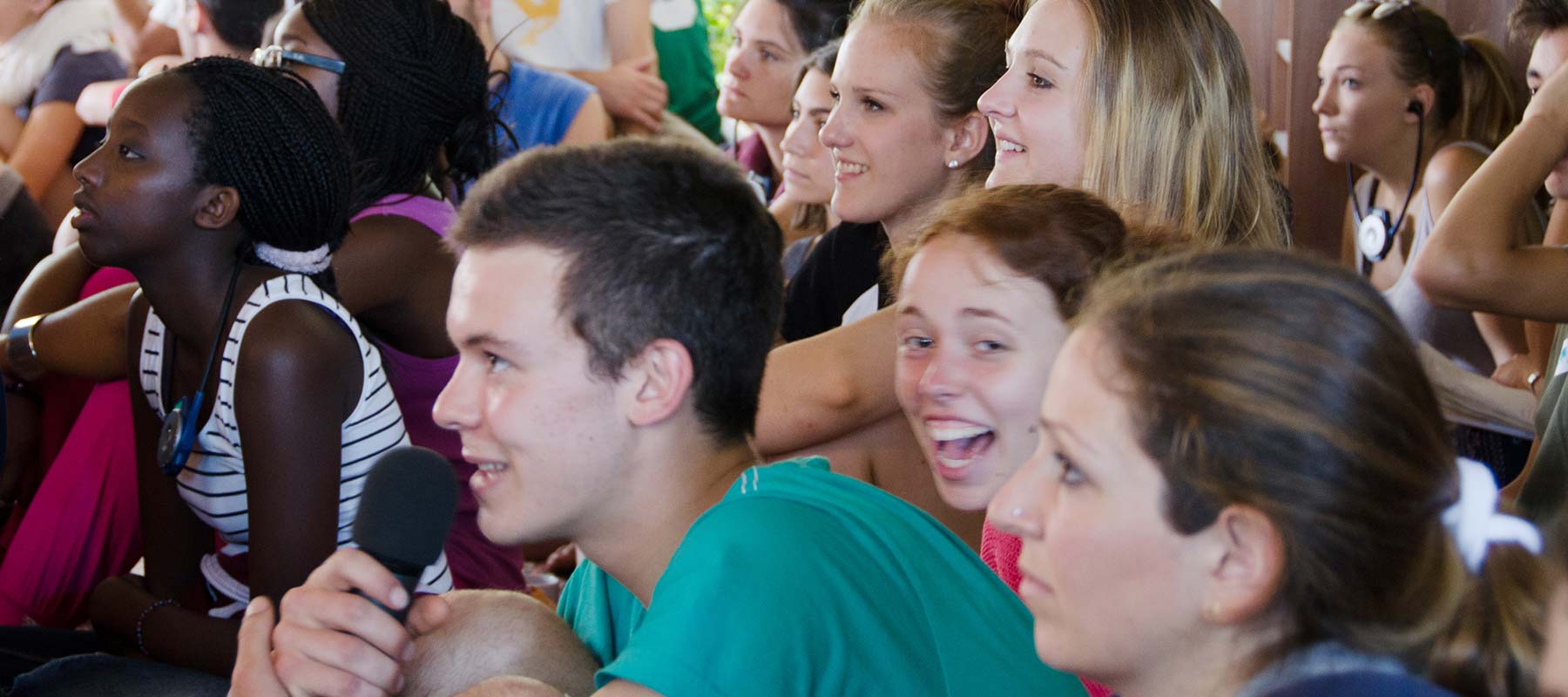 \i-yüd\
1. Palabra sánscrita que significa paz

2. Movimiento juvenil de Embracing the World, dedicado a reforzar el papel de los jóvenes para que lleguen a ser líderes compasivos en la construcción de un mundo en paz y mucho más sostenible
AYUDH es un movimiento juvenil internacional, dedicado a capacitar a los jóvenes para que contribuyan a un mundo pacífico y sostenible y se conviertan en líderes compasivos con un sentido de tolerancia, solidaridad y responsabilidad global.
En AYUDH, nos impulsa el deseo de hacer algo diferente y ser catalizadores para un cambio positivo. AYUDH es un término sánscrito que significa "paz", que está simbolizado por la paloma en nuestro logotipo. AYUDH también significa "Juventud de Amma por la Unidad, la Diversidad y la Humanidad".
El movimiento está inspirado en la vida y obra de Amma (Mata Amritanandamayi), líder espiritual y humanitario de renombre mundial. AYUDH forma el ala juvenil de Embracing the World ®, una red global de actividades caritativas guiadas por Amma que está activa en más de 40 países de todo el mundo.
Para más información sobre AYUDH contacta con Irene y Sahaja en This email address is being protected from spambots. You need JavaScript enabled to view it.
Nuestro trabajo